About the project
We are preparing to move forward with our first housing development at 171 King Street East, Thornbury, the site of the old Foodland store. This mixed-use and mixed-income development will offer a mix of attainable and market rental units, in addition to ground floor commercial space. Ideally situated along King St. on the doorstep of active walking trails, with nearby medical and dental clinics, and the bustling Bruce Street filled with its vibrant mix of shops and restaurants only a 15-minute walk away. It is also located on a future transit route planned by Grey County.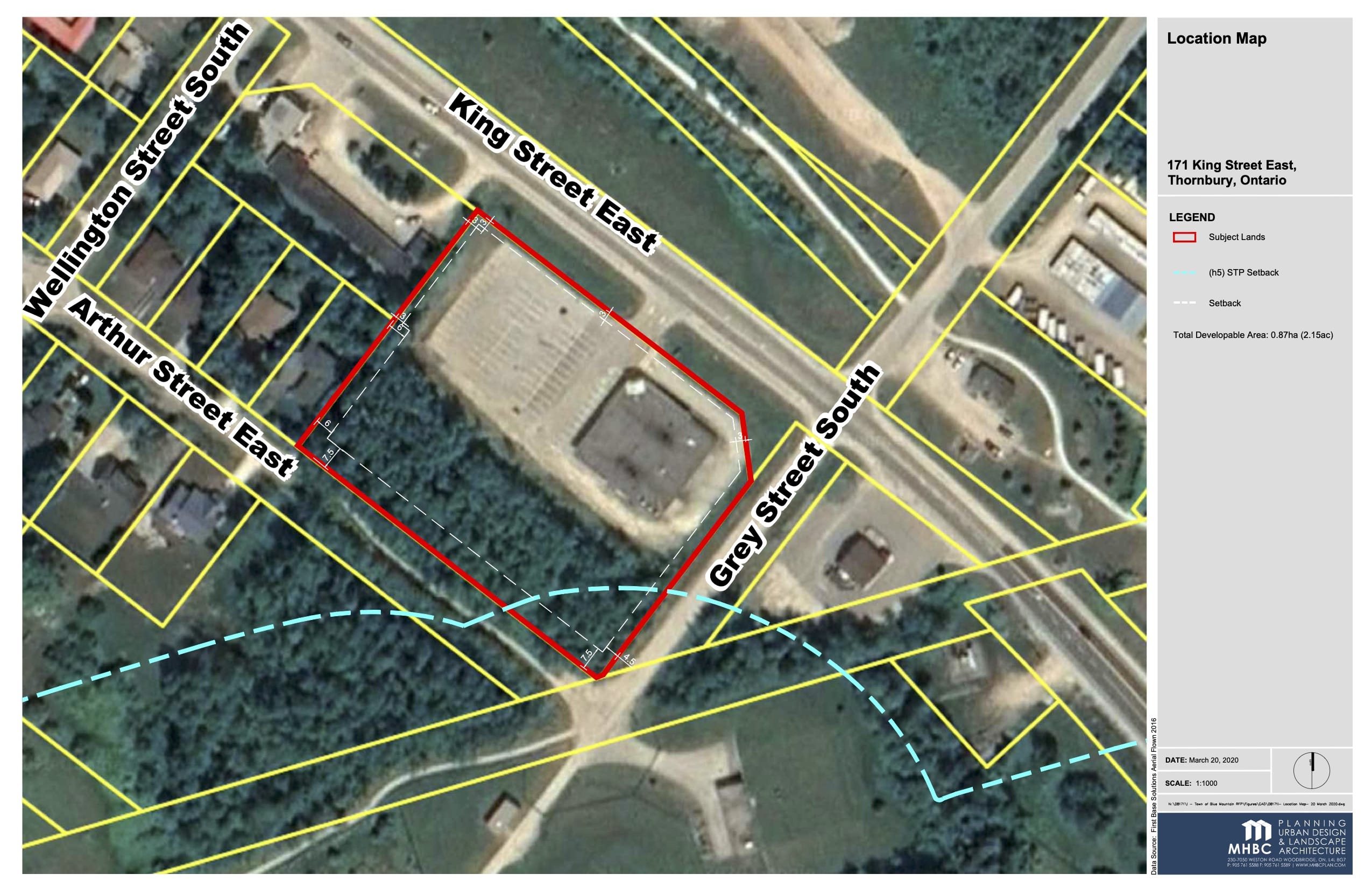 Project Reports and Updates
Gateway Project Design Guidelines Task Force
The Blue Mountains Attainable Housing Corporation formed a Task Force to advise the Board of Directors on the creation of design guidelines for the Gateway site.