About the project
BMAHC is getting ready to move forward with its first housing development at 171 King Street East, the site of the old Foodland store. This site was purchased by the Town and will be transferred to BMAHC to create attainable rental housing.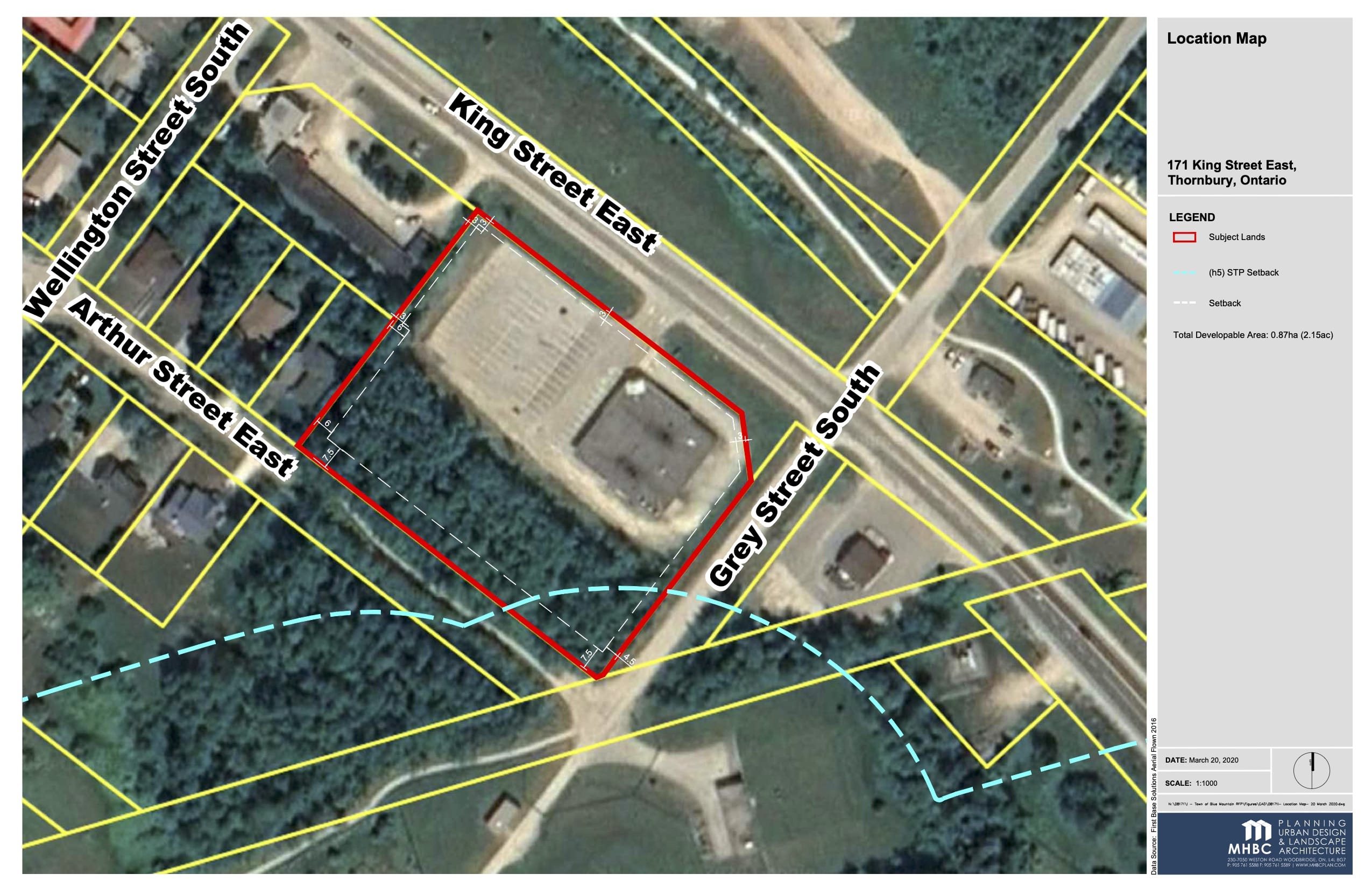 We have already completed the first informative stage in the project's life cycle, which included introducing the attainable housing approach and goals to key stakeholders. Now, we are into the concept development of the Gateway Attainable Housing Project and getting the site prepared before embarking on the hiring process for a builder to design and construct the development. 
In May 2020 we undertook a public consultation survey conducted with three conceptual plans to collect input on a range of elements including layout and massing, design, parking, preservation of trees and sustainability. An incredible response was received with over 305 completed surveys from members of the community. 
In June 2020 the BMAHC Board evaluated the conceptual plans and the report from the community survey and agreed to ask Council to initiate the planning process to consider amendments of the Official Plan and Zoning Bylaw for this site that would allow buildings of up to 5 storeys. On June 29th, Council approved this request and Town Planning staff will be leading this in keeping with the Planning Act process.
How you can get involved
The planning process to consider these amendments will include release of technical information as it is generated, as well as public engagement and consultation, including both a public open house and a statutory public meeting. After the public process and review of development options, Council will make a decision on the amendment(s).  
For updates and more information on this planning process for the Gateway site, go to Town of The Blue Mountains Development Projects.
Concept Plans
You can view and hear about the conceptual plans below.
Keep in mind that these plans are conceptual only to illustrate possible layouts and designs.  In the hiring process for a builder and design team, projects will be submitted that include designs and associated costs. Those submissions will also be provided to the community for feedback.