About the project
BMAHC is getting ready to move forward with its first housing development at 171 King Street East, the site of the old Foodland store. This site was purchased by the Town and will be transferred to BMAHC to create attainable rental housing.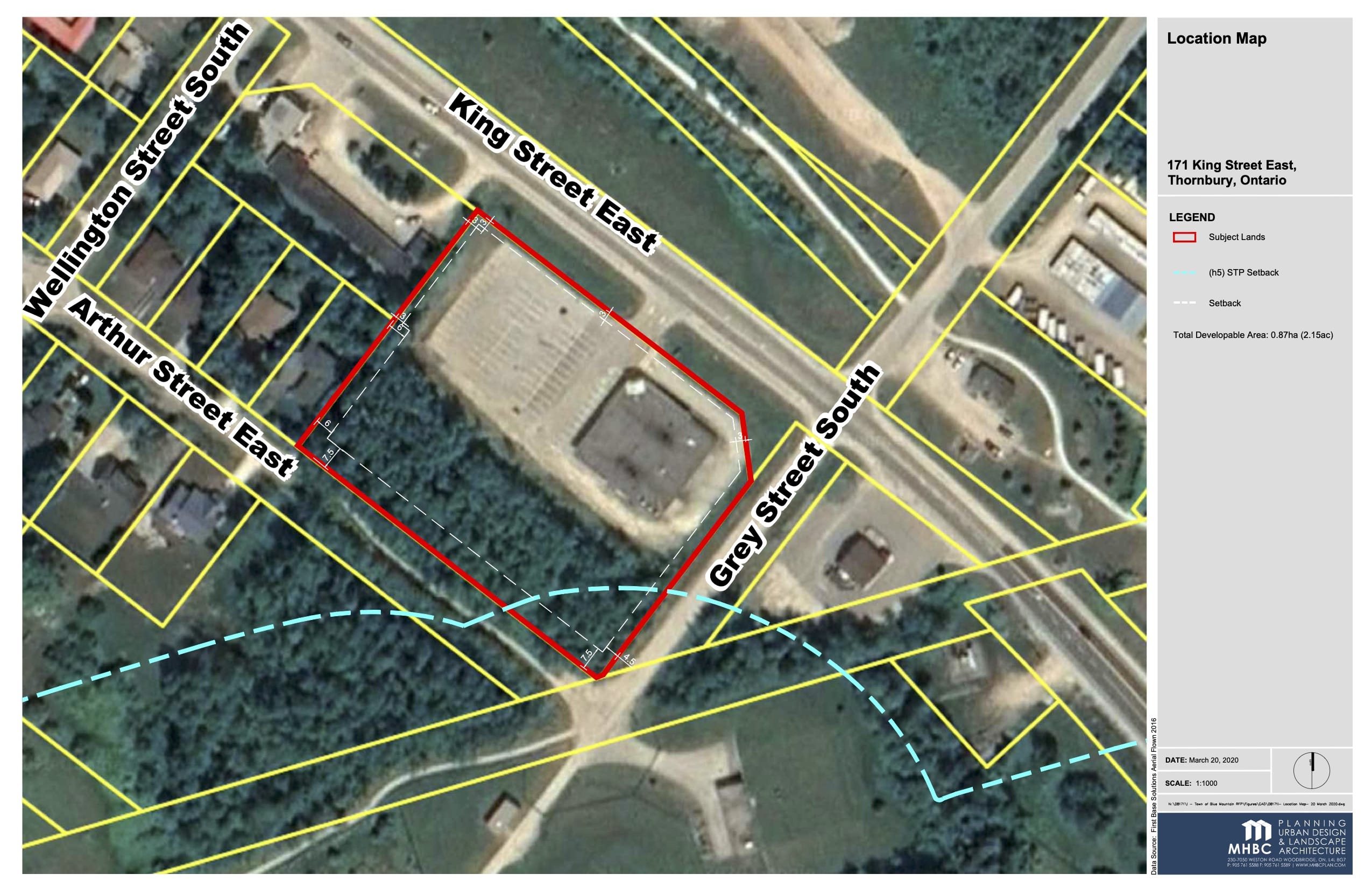 We have already completed the first informative stage in the project's life cycle, which included introducing the attainable housing approach and goals to key stakeholders. Now, we are into the concept development of the Gateway Attainable Housing Project and getting the site prepared before embarking on the hiring process for a builder to design and construct the development. 
In May 2020 we undertook a public consultation survey conducted with three conceptual plans to collect input on a range of elements including layout and massing, design, parking, preservation of trees and sustainability. An incredible response was received with over 305 completed surveys from members of the community. 
A number of conceptual plans have been reviewed for their economic and social benefits in delivering on BMAHC's mandate, and in February 2021, it was determined that a 4 storey building could best achieve these goals. Town staff will be leading a planning amendment application in keeping with the Planning Act process.
With the support of a Green Municipal Fund grant from the Federation of Canadian Municipalities a study is being undertaken to test the feasibility of achieving net-positive energy performance over and above Ontario Building Code standards.  The initiative will also investigate other environmental benefits, such as improved air quality; reducing the building's water consumption; improving wastewater treatment and quality; and collecting and storing stormwater. BMAHC seeks to demonstrate an attainable housing project reaching beyond business-as-usual for sustainability.
How you can get involved
The planning process to consider these amendments will include release of technical information as it is generated, as well as public engagement and consultation, including both a public open house and a statutory public meeting. After the public process and review of development options, Council will make a decision on the amendment(s).  
For updates and more information on this planning process for the Gateway site, go to Town of The Blue Mountains Development Projects.
Gateway Project Design Guidelines Task Force
The Blue Mountains Attainable Housing Corporation (BMAHC) has compiled a Task Force to advise the BMAHC Board of Directors on site design guidelines for the Gateway site. Task Force members represent a range of interests and perspectives within the community and residential areas in proximity to the Gateway site:
One member resides on Bay Street;

One member represents the Blue Mountains Rate Payers Association;

One member resides on Arthur Street East;

One member is a Prospective Tenant of the Gateway Project;

One member recommended by the Blue Mountains Chamber of Commerce;

One member recommended by the Blue Mountains Climate Action Now;

One member recommended by the Blue Mountains Village Association; 

One member represents the Town of The Blue Mountains;

One member is BMAHC's Development manager; and

One member represents BMAHC (Chair of Task Force).
The Task Force members will be meeting to advise BMAHC Board on the creation of design guidelines for the Gateway site.